INNER WORLD
DESIGN & BUILD LIMITED
EXCELLENCE – BUILT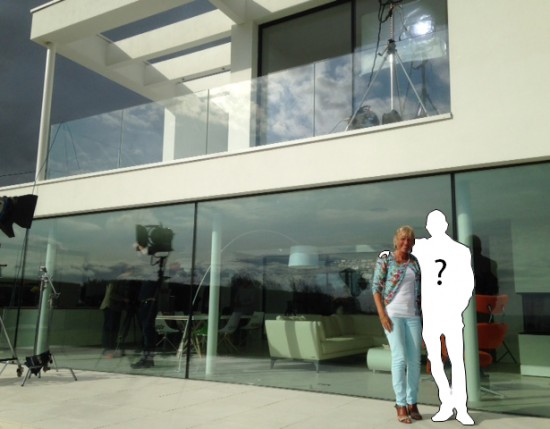 CEFN CASTELL, CRICCIETH
Featured on Channel 4's Grand Designs programme. THE CLIENT
With amazing skill, careful precision and patient good humour, Inner World created not just a Grand Design but also a dream home for me and Kay. Rob Hodgson
THE ARCHITECT
Working with Inner World on Cefn Castell has been the most pleasurable experience in my time in architecture. Needless to say we think their work at Cefn is sensational. John Boardman (stephenson:ISA STUDIO ltd)
THE STRUCTURAL ENGINEER
Throughout, they have impressed us with their friendly spirit and proactive approach. Their attention to detail shows in the finished house. It has been a pleasure. Barry Jefcoate – (Boothking Partnership Limited)
THE BUILDING INSPECTOR
I have been so impressed with the works that I am putting the dwelling forward for the LABC North Wales Building Excellence Awards which recognises both the design and the quality of work on site. Ian Wyn Roberts, BSc (Hons) BA (Hons) ICIOB MFPWS Gwynedd County Council Building Control Surveyor
"We really do want to make a point of thanking them, not only for their excellent workmanship, but for their meticulous care and consideration. They go to great lengths to ensure everything is left as clean, neat and tidy as humanly possible."

Monty and Helen.
"The signs look fantastic. Hope to see you again. Thanks for everything. Thanks to all the lads who helped make a spectacular difference to the Post Office."

Allison, Beddgelert Post Office.
"We were most impressed with the care and attention to detail with which Inner World approached our renovation work here at Plas Newydd . There is no other firm in the area of as high and sympathetic a standard."

The Marquis of Anglesey.
"I was impressed by the quality of the restoration of the memorial itself. It had not been over-restored or cleaned. The new replacement stonework was well blended with the existing and the repairs to the memorial stated unobtrusive. A first class entry."

Judges Report, National Railway Heritage Awards, First Prize Winner.
"I made an inspection of the works last week, all looks well. Many thanks for an excellent job."

Peter Skinner, Conservation Architect.
"Many thanks for your hard work and effort in designing the lights for us – we are very pleased with the end product and look forward to call on your services again."

Brian and Olwen.
"I am very pleased with the work, in particular the chimney which has attracted much favourable comment from the neighbours."

Nick Pope
"Thanks for your email – don't worry you are top of my list of favourite contractors and will be my first point of call."

Jessica.
"I thank you once again for the standard, quality etc of "Inner World" and Sally and I are now thoroughly enjoying our new home."

George and Sally Jones-Morris.
"Room looks awesome – am very pleased with overall result."

James McAllister, Talacre Beach Group.
"Thank you for swooping in like Batman! I think they were totally at their wits end, so Bleddyn and Martin's work was doubly appreciated."

Clare Craven Architecture.
"The Caretakers and myself would like to thank you and your team for all of your hard work and especially the way the cottages have been left so clean and tidy. Many thanks."

Georgina Ward, National Trust.
"Thank you for the competence, dependability and professionalism that you and your staff have shown in the tackling the damp problems at Marine Drive.
We are very happy with the floor – it is a beautiful job. Would you please thank Gordon for his meticulous work. Both he, and the plasterers were a pleasure to meet and their workmanship a joy to behold. Their work has been immaculate as indeed has been the cleaning done when the job was finished."

Jenny Rumble
"Thank you for the helpful and efficient way you carried out the work."

Malcolm O.
"Everyone's done a great job here and the work has been carried out much quicker than I expected. They were also very clean workers! Please pass on my thanks to them."

Irene and Andy.
"Can you pass on the thank you message from Amanda and myself to Alan and all the lads on site for their hard work to date on the project."

Clive Parkinson, National Trust Project Manager.
"We have just heard we have been chosen for a BBC 2 series called "Hidden Houses of Wales". They are doing an episode on Iscoyd, so I will try to plug Inner World as much as possible !! If you ever need any references for any jobs you are going for, please give any potential clients my number. I just gave Rob a ring and told him how wonderful you and Inner World are! Sounds like a fantastic project…also sounds like you are the man for the job!"

Phillip Godsall. Iscoyd Park